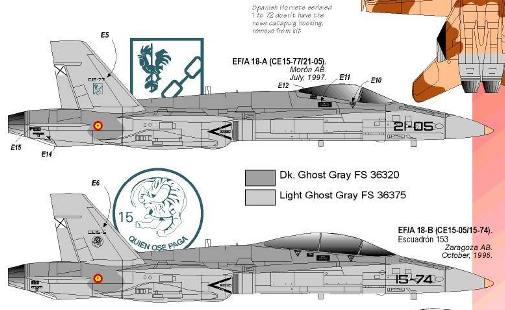 Instruction sheet detail
Cuban Mikoyan Gurevich Mig-21 MF Fishbed ,... including new scheme !
4 Serials for Venezuelan Vipers !!! included pilots and mechanics names....plus winged stars and flags
An amazing Brazilian Tiger !!!! with east europe aggresor scheme ...
Even more...4 different decorations of Spanish Hornets ( Ole !!!) ...we covered all units (Ala 12th, 15th and 21st), and of course the "pearl" , the ex NavyAggresor 162446.